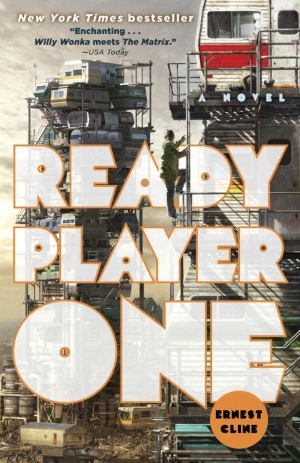 Title:
Ready Player One
Author:
Ernest Cline
Rating:
5 Stars
Genre:
Science fiction, dystopia
Synopsis:
Orphaned Wade Watts lives with his uncaring aunt in the Stacks, apartment complexes created from piled up trailer homes. Living in poverty and fear of his aunt's current boyfriend isn't too great, but there is one place he excels, the Oasis. Originally created as an online virtual reality game, OASIS has become everything—school, shopping, dating, work. And it could be Wade's way out of poverty. Before dying, the creator of OASIS left a series of 80s themed puzzles hidden in the virtual world. Whoever solves these puzzles earns his estate. Will Wade make it to the Easter egg first? Or will he be outdone by his competitors or the creator's rival tech company?
My thoughts:
I was hooked within the first three pages when I read references to
Heathers
,
John Hughes
,
Space Invaders
, and
Oingo Boingo's "Dead Man's Party."
While I may not have grown up in the 80s, I did begin my 80s love affair during early high school. I absolutely loved all of the pop culture drops—even the ones that weren't familiar to me. That's just more I get to discover. But what about those who don't fawn over the 80s? Don't worry! All of the references essential to the plot are explained. Those that don't impact the plot are easily skimmed over, or if you're curious, easy to find in a quick internet search.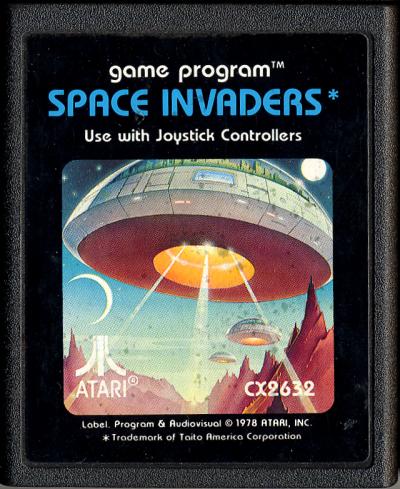 While the nerdy references are what brought me in, the great story telling is what kept me reading. Cline creates a wonderfully vivid virtual reality. Different planets serve different purposes. One planet is filled with schools. Another is a cyberpunk cityscape populated with roughnecks and dance clubs. The real world setting feels like a plausible future. Within this world, the ramifications of technology and social issues are explored: anonymity, personas and identity, obesity, fraud, ownership, online friendships, and tons more.
Ready Player One
has become one of my favorite reads this year. I will definitely be rereading this one in the future and discussing it with friends. Talking about this book has been almost as fun as reading it. I attended a local public book club,
Books and Bars
, where we discussed
Ready Player One
, and played
Robotron
. The group's reaction was positive, with most rating high stars. As one participant put it,
Ready Player One
is a "nostalgic glitterbomb." I fully agree with this description.
Photo by Dan Winters
Find Ernest Cline online:
Website
IMDB
What pop culture reference would immediately pull you into a book? Tell me in the comments below.